Your Dog Deserves to Look Great!
Expert Dog Grooming in Milton
SPAWS Professional Dog Grooming & Boutique is the number one choice facility for dog grooming, dog accessories, and dog treats in Milton. Our warm and welcoming facility helps shy dogs open up and lets sociable dogs flourish!
Professional Groomers Who Care
All grooming is done by professionals who genuinely care about your pet. We welcome dogs of all breeds and temperaments.
Indulge and help your pet become the best dog they can possibly be! Contact Spaws Professional Dog Grooming & Training today for a consultation.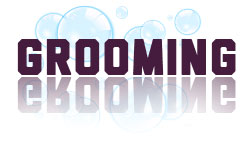 Our professional grooming services will allow your dog to enjoy themselves, while indulging in complete puppy pampering, including: 
Bathing
Clipping
Nail Trims
Ear Cleaning & Plucking
Flea Baths
Dematting
At SPAWS we don't use tranquilizers when grooming. We use natural shampoos, conditioners, and up-to-date equipment.